Inventory Unit Detail
2019 DR Power LE15081DMN DR PRO Lawn & Garden Edger Manual Start
$399.00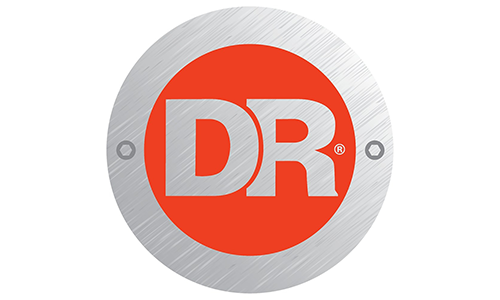 ---
Stock Image
Location
Denny's Lawn & Garden
Model
LE15081DMN DR PRO Lawn & Garden Edger Manual Start
Overview
---
Description
With our DR PRO Edger you can take your yard care to the next level! Cut professional quality edges anywhere on your property—along sidewalks and driveways, around flower beds, even next to curbs.
Features
9" Edging Blade: Forged of heat treated alloy steel, this 2-inch-wide, hardened blade means business. Don't settle for flimsy blades that may require multiple passes, or a string edger that may never cut through to the roots!
Adjustable Edging Depth: Depth control is right at your fingertips, with fixed positions from .5" down to 3". In areas that haven't been edged before, start high and make a second pass at a deeper setting to cut into roots and minimize regrowth.
Professional Curb Hop Feature: An adjustable wheel allows the DR to straddle a curb, with one wheel at street level, and track with perfect stability to create clean, precise cuts. Now that's curb appeal!
Pivoting Blade Assembly: You can adjust the blade housing fifteen degrees in either direction, or keep it vertical, depending on the style of edge you prefer. Many pros opt for vertical edges along walks and drives, with angled cuts around flower beds or other areas where a less severe look is desired.
4 Wheels for Maximum Stability: Many wheeled edgers have only 3 wheels which can often create a wobbly ride...and that can show up in a wobbly edge. Handheld edgers are even worse. Professionals insist on 4 wheels for maximum stability.
Powerful DR Engine: With Overhead Valve and plenty of power (8.1 FPT, 179cc), our DR engine has plenty of muscle for cutting edges, even in tough clay soil. Available with Manual- or Electric-Start.
Cutting
Dimensions
Length: 41.5 in
Width: 18 in
Height: 38 in
Weight: 73
Blade Length: 9 in
Shipping Dimensions: 28.5 in x 19.7 in x 21.7 in
Shipping Weight: 90
Engine
Make: DR Power
Ft Lbs Torque: 8.1
Displacement: 179cc
Engine Type: OHV
Number Of Cylinders: 1
Air Filter: Foam
Oil Capacity: 18.6 oz
Lubrication: Splash
Oil Type: SAE 30W HD
Cooling Methods: Air
Fuel System
General
Accepts Attachments: No
Type: Push
Assembly: Yes
Material
Cutting Blade Material: 2 Years Residential Use
Warranty
Machine Warranty: 2 Years Residential Use
Engine Warranty: 90 Days Commercial Use
Wheels Tires
Number of Tires: 4
Dimensions: 6 in x 1.5 in
Specs
Engine
Displacement

179cc
Engine Type

OHV
General
Weight

73 lb.
Fuel Capacity

.95 gal
Blade Length

9 in.