Inventory Unit Detail
2018 DR Power FBM20AEN
$3,399.00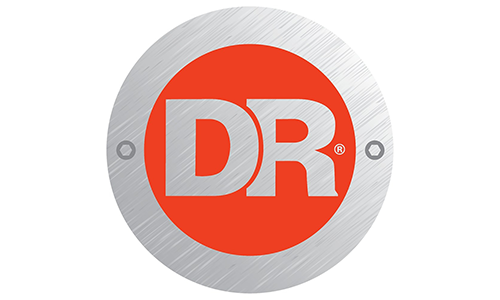 ---
Stock Image
Location
Denny's Lawn & Garden
Overview
---
Description
Our larger PRO-XL model features a 20 HP V-Twin engine that provides the muscle you need to take down 3" thick saplings and the thickest field grass with ease. Power Steering makes it easy to turn the 30" deck.
Features
Power Steering is Easy on You!: Our disc brake system provides Power Steering. Each wheel is equipped with its own brake, operated by a hand lever. Just squeeze the brake on one side, and the mower will pivot easily around that wheel. You're in control...without wrestling the machine!
20 HP Briggs Twin-Cylinder Professional Series Engine: The legendary power, performance and durability of Briggs & Stratton® engines make them the obvious choice for our Walk-Behind Field and Brush Mowers. The PRO XL-30 20 HP model features a Briggs Professional Series OHV twin-cylinder engine, with full-pressure oil pump (great for positive lubrication even on side slopes), a spin-off oil filter, 650 cc of displacement, (two) cast-iron cylinder sleeves, plus easy, turn-key electric-starting.
30" Wide-Cut Pivoting Deck: The 30" deck is wide enough for fast field clearing, but is still very maneuverable. Unlike rigid, fixed decks found on some mowers, the DR deck pivots from side to side, allowing it to follow the contours of rough terrain. This feature minimizes scalping and improves traction.
Superior Mulching: Our decks are enclosed on 3 sides, so that cut material is chopped and re-chopped, reducing grass and brush to a fine mulch. This means less material is left behind in your field, and none of the windrows you get with side-discharging mowers.
Gear-Driven Transmission: Lock it in and Rip it up!: Unlike hydrostatic drives, the DR's geared transmission lets you lock in your ground speed, leaving your hands free to steer the machine across uneven terrain (instead of fussing with touchy throttle controls as you go). With 3 forward gears, you can choose a fixed pace that's right for you.
Big, Lugged Tires for Sure Traction: No other brush mower has tires like this. They're the biggest (18" x 6.5" x 8"), they have superior lugged treads that pull the mower through or over just about anything, and they are sealant filled...which means they're highly resistant to puncture. Tough as nails, apparently!
Custom-Made Blade Spindle: Made of 1.375" thick cast iron with oversized double sealed bearings, the blade spindle is integrated into the deck housing and reinforced for vibration-free performance. Designed to provide years of maintenance-free use (and abuse!).
Commercial Grade Electric Clutch: Our industry-leading, self-adjusting clutch is designed for easy access and quick swapping out of optional attachments. After 245 hours of testing we only used up 10% of the life of the clutch. There are no cables to stretch or idler pulleys to get out of adjustment.
Attachments Add 4-Season Versatility: Thanks to our quick-change coupling system, the DR's brush mowing deck can be swapped—in just minutes—with one of our optional PTO attachments: a 42" finish mower, a 30" snow thrower, a wood chipper, or a 42" grader blade. It's like owning 5 machines in one!
Built to Take a Beating: Field and brush mowing is a bruising business, and underbuilt mowers don't survive long out where the tough stuff grows. We frame our machines with heavy-duty, laser cut steel, and reinforce key stress spots so you get a product that will withstand years of use and abuse.
Adjustable Handlebars: A comfortable working height is important, especially when traversing rough terrain.
Heavy-Duty Powder Coating: Our frames and decks are finished with a tough, durable powder coating that resists scratching and promotes long life.
Ergonomic Controls: Both on the control panel and on the grips, all DR Field and Brush Mowers controls are designed to optimize operator comfort and minimize hand fatigue. Everything you need is right at your fingertips, so there is no walking around the mower to make adjustments.
Clutch
Cutting
Cutting Width: 30"
Cutting Capacity: 6' High Grass; 8' High Weeds 3" Thick Saplings
Cutting Height: 3.5"
Number of Blades: 1
Dimensions
Length: 83"
Width: 33"
Height: 48.2"
Weight: 325 lbs
Blade Length: 30"
Shipping Dimensions: 62"L x 45"W x 44"H
Handlebar Height: High: 42" Low: 38"
Shipping Weight: 427 lbs
Engine
Make: Briggs & Stratton
Starting Type: Electric
Horsepower: 20
Displacement: 650cc
Engine Type: Briggs & Stratton Professional Series OHV
Number Of Cylinders: 2 (Cast-Iron Sleeved)
Air Filter: Dual-Element
Pre Cleaner: Yes
Oil Capacity: 64oz
Oil Filter: Yes
Lubrication: Full Pressure Pump w/Oil Filter
Oil Type: SAE 30W HD
Cooling Methods: Air Cooled
Choke/Primer: Choke
Fuel System
Fuel Capacity: 2 Gallon
Inline Fuel Filter: Yes
Fuel Shutoff Value: Yes
General
Accepts Attachments: Yes
CARB Certified: Yes
Assembly: Yes
Material
Frame: 12 Gauge
Deck: 12 Gauge, Pivotable
Warranty
Machine Warranty: 2 yrs Residential Use 90 Days Commercial use
Engine Warranty: 2 yrs Residential Use 1 yr Commercial use
Wheels Tires
Number of Tires: 2
Wheel Brake with Lock: Yes
Dimensions: 18" x 6.5" x 8"
Tread: Lugged
Specs
Engine
Engine Manufacturer

Briggs & Stratton
Horse Power

20 hp
Engine Type

Professional Series OHV
Displacement

650cc
General
Fuel Capacity

2 gal.
Deck
Deck Size

30 in.