Inventory Unit Detail
2013 DR Power WDSRXAMNX
On Sale


$999.00


Was $1,999.00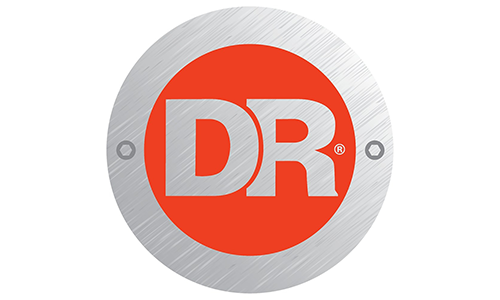 ---
Stock Image
Clearance: Save $1,000.00 now until 7/31/2019
Location
Denny's Lawn & Garden
Overview
---
Description
One Log, One Second!



Ordinary log splitters are slow…painfully slow. Because they use hydraulics to gradually force a log to split. The DR RapidFire harnesses the power of two massive flywheels and a rack and pinion system to pop logs open at rapid clip. And it's instantly ready to reload. No more waiting...the DR RapidFire will work as fast as you can feed it!



How Does a 6 HP engine deliver 28 HP of Splitting Force?



Instead of hydraulics, the DR RapidFire Log Splitter employs our Pulse Power System, consisting of twin 74-lb flywheels, and a commercial grade rack and pinion system.



The two massive flywheels act like a giant battery, but instead of storing electricity, they store mechanical energy. Their spinning weight is a force multiplier, accumulating energy created by the 6 HP engine in between splits, then releasing it in a sudden burst that equates to over 28 HP. Any log is simply overmatched!



What's the "tonnage"?



When most of us comparison shop for log splitters, we look to tonnage. And we assume that the higher the tonnage, the more powerful the splitter. With conventional hydraulic splitters increased tonnage compensates for the slow nature of the hydraulic ram. The DR® RapidFire™ is different, and because we've replaced hydraulics with the Pulse Power System, we don't talk in terms of tonnage. The RapidFire™ uses speed and force to split more efficiently. As for sheer power, our promise is simple…it will split any log, guaranteed!
Features
Auto Retraction - With ordinary splitters you are tethered to the machine so you can return the ram to its starting position. The RapidFire retracts automatically, leaving your hands free to handle the wood.
Cutting-Edge Power Plant - The 6 HP high-tech chain driven, overhead cam Subaru engine produces 8.34 ft. lbs.torque for all-day power and low vibration.
Easy to Maneuver - 16" All-Terrain tires roll easily for maneuvering around your job site.
Pulse Power System™ 1. SPINNING AT OVER 400 RPM, each perfectly-balanced flywheel weighs-in at a hefty 74-lbs. The combined weight creates on-demand power for the splitter. It's a simple but ingenious design inspired by mill machinery of America's industrial heyday! That was machinery that was built to last and so are these heavy-duty flywheels. 2. FIVE POUNDS OF INDUSTRIAL STEEL form the heart of the Pulse Power System™. The pinion gear undergoes two hardening processes to add durability and long life. The gear shown here has split over 500 cords of wood and is still in great working condition. 3. ENGAGE THE HANDLE and the rack locks in with the whirring pinion gear, propelling the hardened-steel ram forward. It's up to 6 times faster than using hydraulics and there's more than enough force to overcome the resistance of the densest hardwoods. It's the same proven technology employed by cog railways for over 150 years!
Engine
Chassis
Dimensions
Bed Height: 25 in.
Diameter: Max. Log Diameter - 30 in. (762mm)
Height: Wedge - 6.25"
Length: Max. Log Length - 24 in. (610 mm)
LxWxH: 94"L X 37"W X 44"H
Weight: 429 lbs. - Man. Start
Width: Wedge - 7/8 in. (22mm)
General Information
Cycle Time: Avg. 3 seconds
Flywheel: Weight - 55 lbs. each (110lbs total) ; Diameter - 17.25" ; Max RPM - 400 RPM
Specs
General
Cycle Time

Avg. 3 seconds